As an Irish-owned interior design company, we design all of our pieces in-house in Ireland. Our interior products are created by a strong team of exceptional artisans, craftsmen, designers, big dreamers and lateral thinkers – who comes from all over the world.
Our bespoke designs have adorned some of Ireland's most luxurious homes and hotels. Our design studio is located in Killiney whilst our factory is situated in the heart of the Wicklow mountains in Kilcoole. Over the past 30 years, we've worked with our trusted global suppliers to ensure the quality of our components. Renowned for our meticulous attention to detail, we finesse the fine points to deliver exquisite results.
With our background firmly rooted in horticulture and an appreciation of the natural world, we started Portland Fir in 1990. The story of Portland Fir is intertwined with the life of its founder, Jane Montgomery. As a little girl exploring nature and a daughter surrounded by her mother's gardening books, she was stunned by the sacred beauty of the natural world.

Her intrinsic sense of awe and curiosity about the natural world is the source of much inspiration behind Portland Fir's products. In her early 20s, Jane moved to London to set in motion her career in design. While working a position in a supermarket chain, she was responsible for the store's Christmas window display. The Christmas trees were unpleasant and only faintly resembled a real tree.

She caught a glimpse of a striking Christmas Tree through the window of a London townhouse in Portland Place and was mesmerized by the natural beauty. It was a whimsical broad, pyramidal evergreen tree with a spire-like crown. At that moment, she envisioned a new generation of artificial Christmas trees, a tree with a far more organic and lifelike look.

She commenced what would become her lifelong vocation to develop fine artisan Christmas trees and bespoke home decor products. She named the company Portland Fir after Portland Place, and since 1990, the company has widened its product range into luxury faux decor, ceramics and scented candles.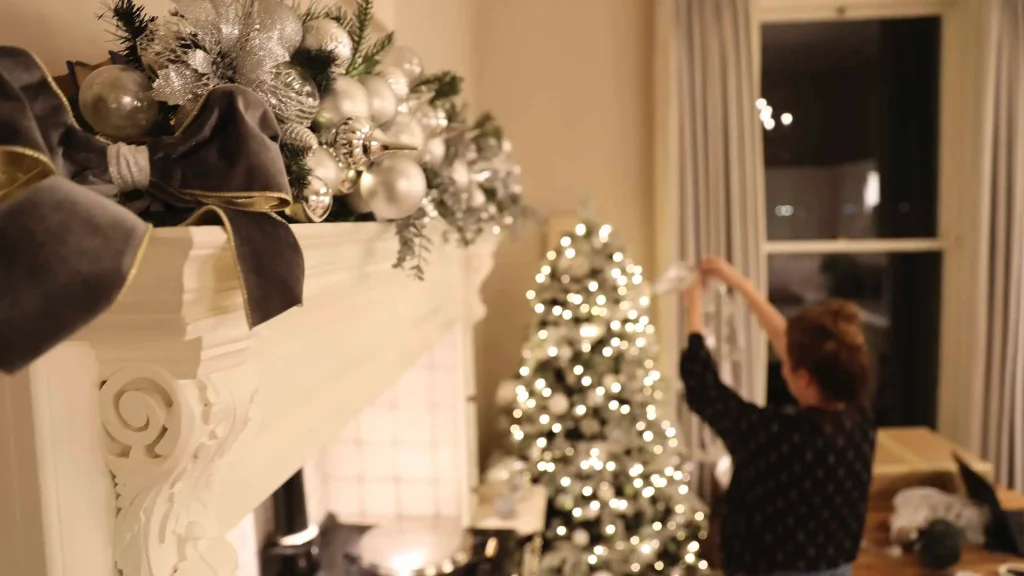 Portland Fir thrives in a climate of creative freedom. Our artistic director gives full reign to her creativity, supported by exceptional know-how and nourished by an insatiable curiosity of the natural world. Throughout our history, we have followed our vocation to create exclusively designed products that deliver the perfect harmony between price, elegance, and practicality. Year on year, our timeless creations express our house's ever-evolving aesthetic and philosophy to nurture and promote our artistic expression actively.

We work with artists all around the world. Our artists bring us back to our humanity; they make the unseen seen. The universe is our artistic playground. Our earth acts as the stimulus to our designs, whether our history and roots, our rejoicing wildflowers, or the perfumed whispering breeze of young summer. In crafting our products, we look towards a vocabulary of shapes, a palette of colors, various textures, and a combination of materials. We dedicate our craftsmanship to make our customer's dreams come true. Our creations embody fluidity and elegance enriched with a sense of timelessness.